23/03/13 15:18
STOP PRESS!!!!! - As of Version 1.5.0, Color Assist does officially work with After effects.
This article was written with 1.0.1 of Color Assist. There are a few conditions to adhear to, but it works, and seems to work beautifully thus allowing all clips in a project to be graded using the same tools / plugins.
Read More...
17/03/13 09:02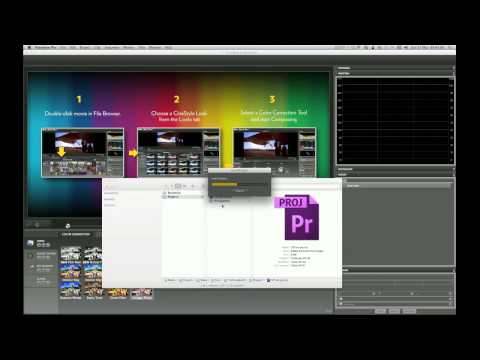 Color Assist, awesome though it is, appears to have a bug around media management and the Premiere Pro plugin. As with any software (and particularly new software) there are bound to be teething problems. I believe that Color Assist is a valuable tool, especially to the DSLR filmmaker, so this quick video highlights the issue and shows a change in workflow so to avoid frustration later down the line.
Read More...
14/03/13 08:27
Having used the Technicolor Cinestyle profile in the Canon 7D, I was very interested in the release of Color Assist by Technicolor as a grading tool. Color Assist is a low cost grading tool that fits easily into an editing workflow and provides real time performance. Although it is a low cost solution ($99) like with any software that offers a trial copy, I downloaded the trial to kick the tyres and see what it can offer, where it would fit in my workflow, and whether it would fit it. Bearing in mind that I have access to Apple Color, Adobe SpeedGrade, Magic Bullet, and of course the built in tools found in FCP and Adobe Premiere. What I have come up with is a list of small enhancements and modifications to workflow that will enable:
Basic Workflow
Multiple secondaries in Color Assist.
Compound looks
Organising your saved 'looks' on a per project basis
Using Color Assist with read only media sources.
Read More...